PIEZOSURGERY® in Practice: Suboccipital craniectomy and Laminectomy – Dr. Luca Massimi – Policlinico "Gemelli", Rome (Italy)
Dr Luca Massimi performs a craniectomy and laminectomy using the PIEZOSURGERY® Plus. Piezosurgery promotes minimal bone loss, reduced blood loss and faster healing in craniectomy and laminectomy procedures.
Watch the full video!
Improve operational success and clinical outcomes with Mectron!
Connect, talk to our medical team to learn more about PIEZOSURGERY® and experience a demonstration
Discover the Realized Benefits of PIEZOSURGERY® in Neuro & Spine Procedures

PIEZOSURGERY® provides clinicians with superior surgical control, unmatched precision and maximum intraoperative visibility, due to the cavitation effect.
PIEZOSURGERY® promotes improved and accelerated bone healing, minimized blood loss and enhanced safety.
PIEZOSURGERY® is proven to preserve the surrounding dura, nerves and vessels, promoting preservation and sustained integrity of the spinal column.
NEURO&SPINE EXCELLENCE
Experience PIEZOSURGERY® – the piezoelectric bone cutting technology.
Provides surgeons with cutting-edge technology that is revolutionizing the way bone surgery is performed.
Promotes easy and precise handling during osteotomy, with reduced trauma to adjacent soft tissue and with no complications.
➡ Safer for the dura and nerves
➡ Higher surgical control
➡ Better and easier bone reconstruction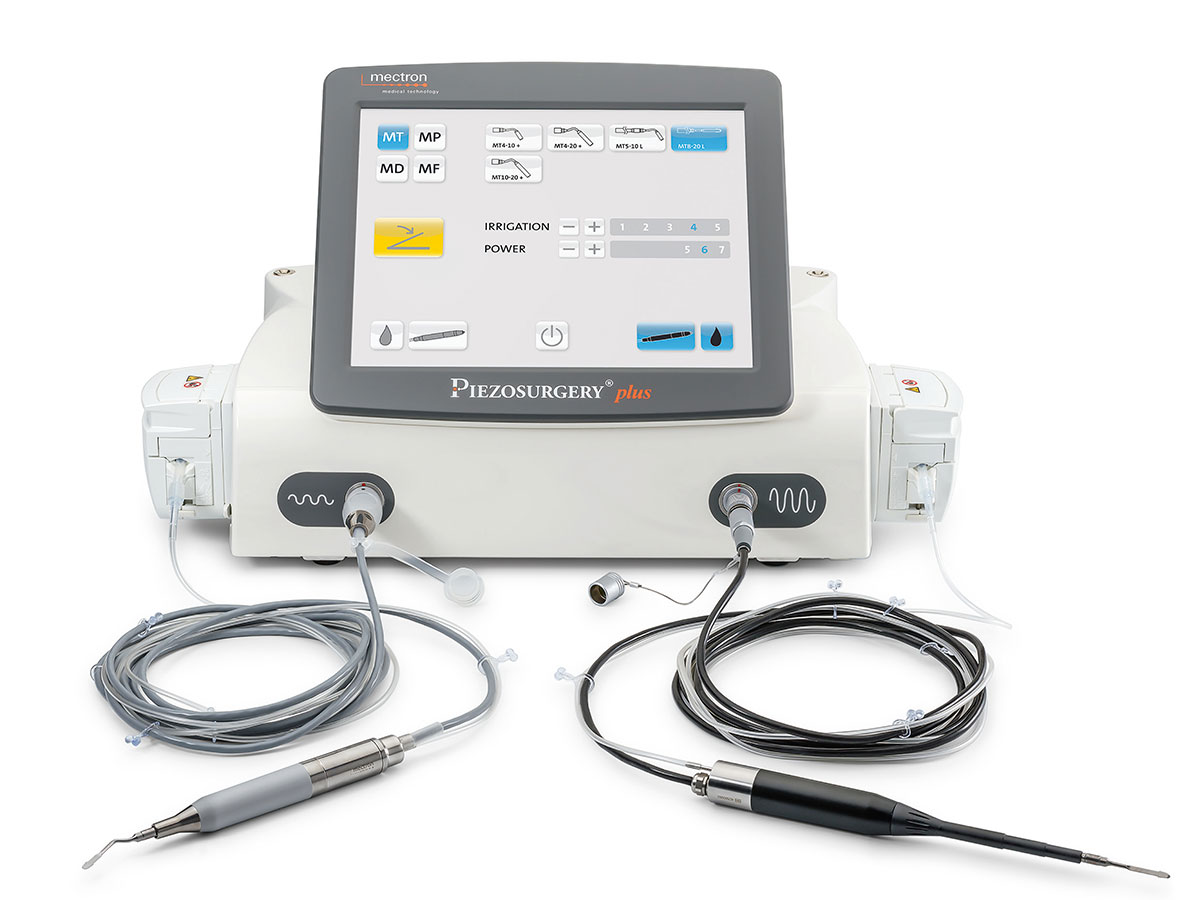 Dr. Luca Massimi is a specialist in Neurosurgery.
He mainly deals with craniosynostosis, Chiari malformation and syringomelia, hydrocephalus, pediatric brain tumors, arachnoid cysts, spina bifida and pediatric neurosurgery.
He graduated with full marks in 1999 in Medicine and Surgery from the Catholic University of the Sacred Heart in Rome. He obtained, at the same institution, the specialization in Neurosurgery in 2004 and the PhD in Neurological Sciences of Development in 2013.
He carried out internships abroad at the "La Timone" Hospital in Marseille in 2004 and at the Federal University of Sao Paulo in Brazil / Department of Obstetrics at Santa Joana Hospital in 2018 (for fetal neurosurgery).
He is currently Level I Medical Director at the Department of Child Neurosurgery of the A. Gemelli Polyclinic in Rome, and adjunct professor at the Catholic University of the Sacred Heart in Rome. Since 2005, he has performed over 3500 neurosurgical interventions for the diseases listed above.
He also performs surgery abroad (Kyrgyzstan) as part of the mission of the Foundation Confidence for Children (Stiftung Zuversicht fur Kinder).