Reconstruction of the Temporomandibular Joint: Customized Alloplastic Prosthetic Total Joint Systems
Professor Massimo Robiony, Chief of Maxillofacial Surgery Department at University of Udine (Italy), shares his experience using PIEZOSURGERY® to define a new protocol for TMJ Prosthesis.
Watch the full webinar! Discover the vast benefits of PIEZOSURGERY® technology with an inside look at clinical cases in the field of Oral and Maxillofacial Surgery.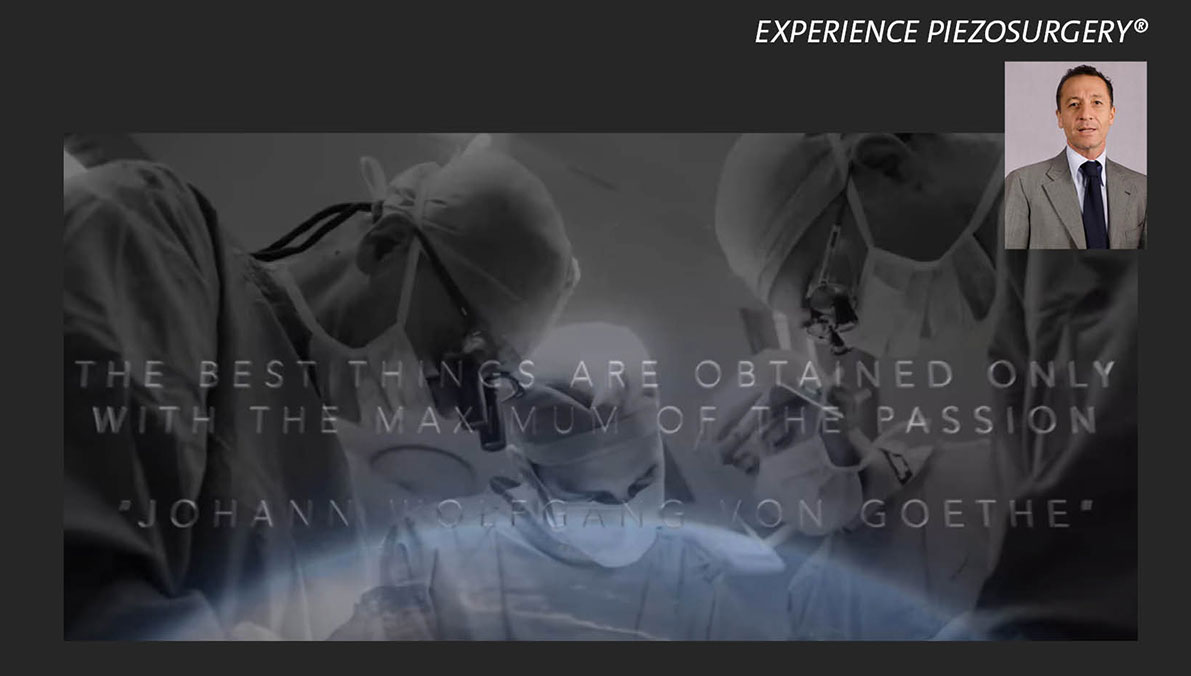 Improve operational success and clinical outcomes with Mectron!
Fill the form to access the full Webinar
Discover the Realized Benefits of PIEZOSURGERY® in Craniofacial Procedures
PIEZOSURGERY® provides clinicians with superior surgical control, unmatched precision and maximum intraoperative visibility, due to the cavitation effect.
PIEZOSURGERY® promotes improved and accelerated bone healing, minimized blood loss and enhanced safety.
PIEZOSURGERY® is proven to preserve and protect surrounding delicate anatomical structures.
CRANIOFACIAL EXCELLENCE
Experience PIEZOSURGERY® – the piezoelectric bone cutting technology.
Provides surgeons with cutting-edge technology that is revolutionizing the way bone surgery is performed.
Promotes easy and precise handling during osteotomy, with reduced trauma to adjacent soft tissue and with no complications.
➡ Safer for the dura and nerves
➡ Higher surgical control
➡ Better and easier bone reconstruction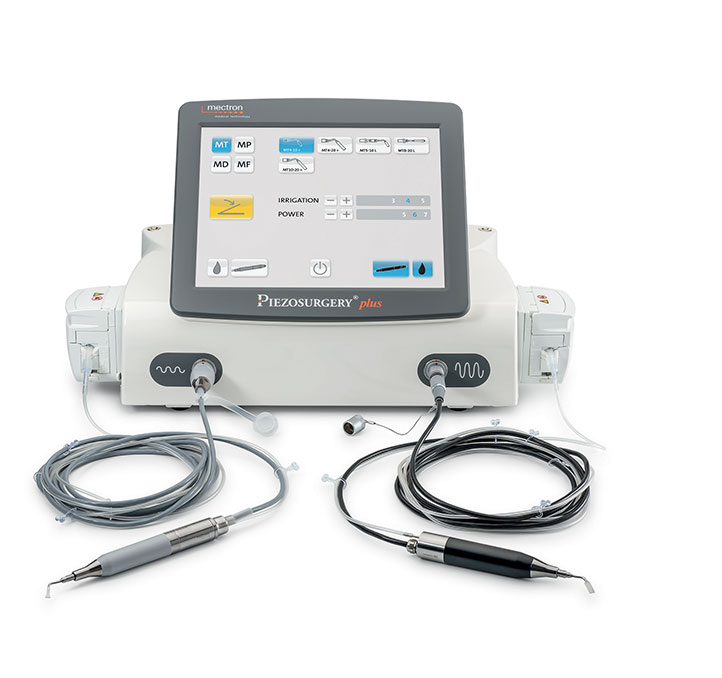 Professor Massimo Robiony is Full Professor of Maxillofacial Surgery at the University of Udine (Italy).
He is Director of the Maxillofacial Surgery Clinic, Complex Operational Structure, of the Academic Hospital Santa Maria della Misericordia of Udine at the Department of Medical Area, other than Director of the Specialization School in Maxillofacial Surgery aggregated to Verona and Padua.
He holds the Chair for the teaching of Odontostomatology and Maxillofacial Surgery in the fourth and fifth year of the Master's Degree Course in Medicine and Surgery at the University of Udine.
He holds the teaching of Maxillofacial Surgery at the School of Specialization in Plastic Surgery and Ophthalmology of the University of Udine, Faculty of Medicine and Surgery.
He achieved the European Board in 2007 in Barcelona for Cranio-Maxillo-Facial Surgery.
He was elected President of the international academy of Piezosurgery for the three-year period 2017-2020.
He is the Coordinator of Innovative Advanced Technological Clinical and Research Group and founder of Virtual planning surgical Lab and 3D printing.
He is on the editorial board of several international journals Creator of the FacialCreProject.
He has published 112 scientific papers all on impacted international journals resulting from applied clinical research.