Interview with Dr. Simon Jones, Consultant in Oral and Maxillofacial Surgery – Royal Gwent Hospital, Newport (UK)
Dr. Simon Jones details the vast benefits of PIEZOSURGERY® technology and shares his perspective on using PIEZOSURGERY®.
"I can have more effective, more complex cuts that are closer and promote less damage to the surrounding vital structures."
Dr. Simon Jones, Consultant in Oral and Maxillofacial Surgery and avid PIEZOSURGERY® user for six years, recounts his experience using PIEZOSURGERY® technology. He  details the benefits PIEZOSURGERY® affords, including maximized safety for patients and increased ease of use for surgeons due to the enhanced tactile feel PIEZOSURGERY® provides.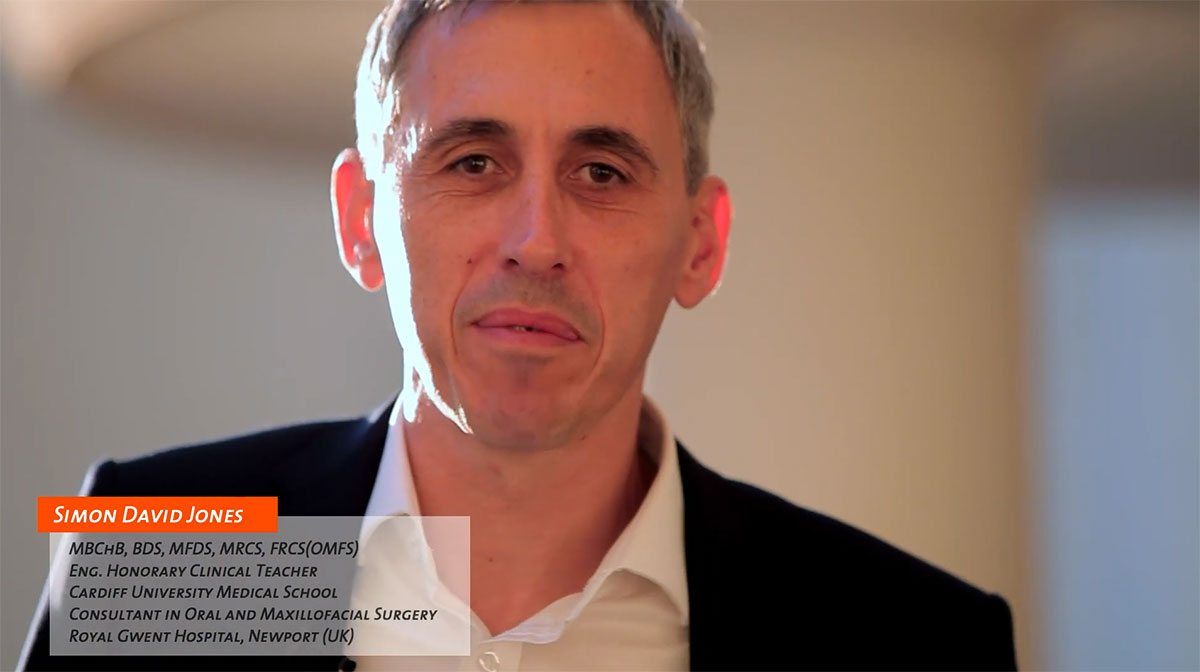 Improve operational success and clinical outcomes with Mectron!
Fill the form to access the full Interview
Discover the Realized Benefits of PIEZOSURGERY® in Craniofacial Procedures
PIEZOSURGERY® provides clinicians with superior surgical control, unmatched precision and maximum intraoperative visibility, due to the cavitation effect.
PIEZOSURGERY® promotes improved and accelerated bone healing, minimized blood loss and enhanced safety.
PIEZOSURGERY® is proven to preserve the surrounding dura, nerves and vessels, promoting preservation and sustained integrity of the spinal column.
CRANIOFACIAL EXCELLENCE
Experience PIEZOSURGERY® – the piezoelectric bone cutting technology.
Provides surgeons with cutting-edge technology that is revolutionizing the way bone surgery is performed.
Promotes easy and precise handling during osteotomy, with reduced trauma to adjacent soft tissue and with no complications.
➡ Safer for the dura and nerves
➡ Higher surgical control
➡ Better and easier bone reconstruction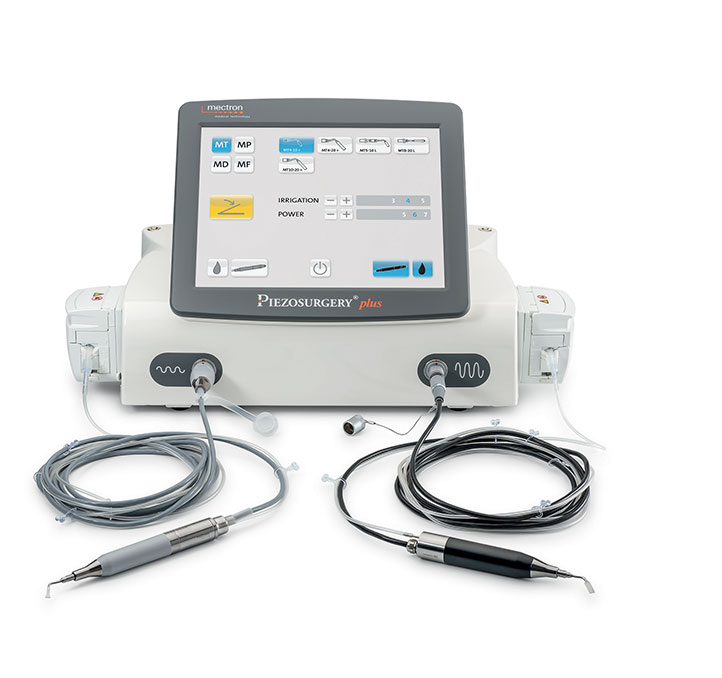 MBChB,  BDS,  MFDS,  MRCS,  FRCS(OMFS)Eng.
He is Honorary Clinical Teacher at Cardiff University Medical School and Consultant in Oral and Maxillofacial Surgery at Royal Gwent Hospital in Newport, UK.
He graduated in Dental Surgery (BDS) at King's College School of Medicine and Dentistry, London, in 1998 and in Medicine, Bachelor of Surgery at Birmingham Medical School, Birmingham, in 2004.
Member of the European Association for Cranio-Maxillofacial Surgery and Member of the British Association of Oral and Maxillofacial Surgery, he has participated in several international congresses as a speaker.