Revolutionize your oral surgery approach with Mectron!
The original PIEZOSURGERY® technology has revolutionized bone surgery becoming a reference point for professionals worldwide.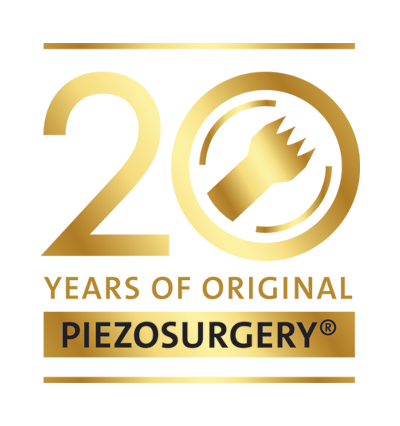 YEARS
20 years of PIEZOSURGERY Technology – A success story
"When I started developing Piezoelectric Bone Surgery over 20 years ago, I never expected that PIEZOSURGERY® would redefine all bone surgery. That is why, when in 2005 a Grand Master of Periodontology from Harvard University defined it as a new paradigm, I was truly gratified. In fact, in the years that followed, piezoelectric bone surgery became a clinical reality all over the world, not only because of my personal commitment, but also thanks to the intense work done with colleagues at the International Piezoelectric Surgery Academy (IPA). All this has shown that using PIEZOSURGERY® does not only offer extraordinary intra-operative control and preserve soft tissue, but also reduces surgical trauma, which in turn stimulates a more positive tissue healing response than the cutting techniques that had previously defined bone surgery. Everyone's commitment to improvement year after year has been rewarded with the trust of an extraordinary number of surgeons and, above all, the satisfaction of the patients treated."
Prof. Tomaso Vercellotti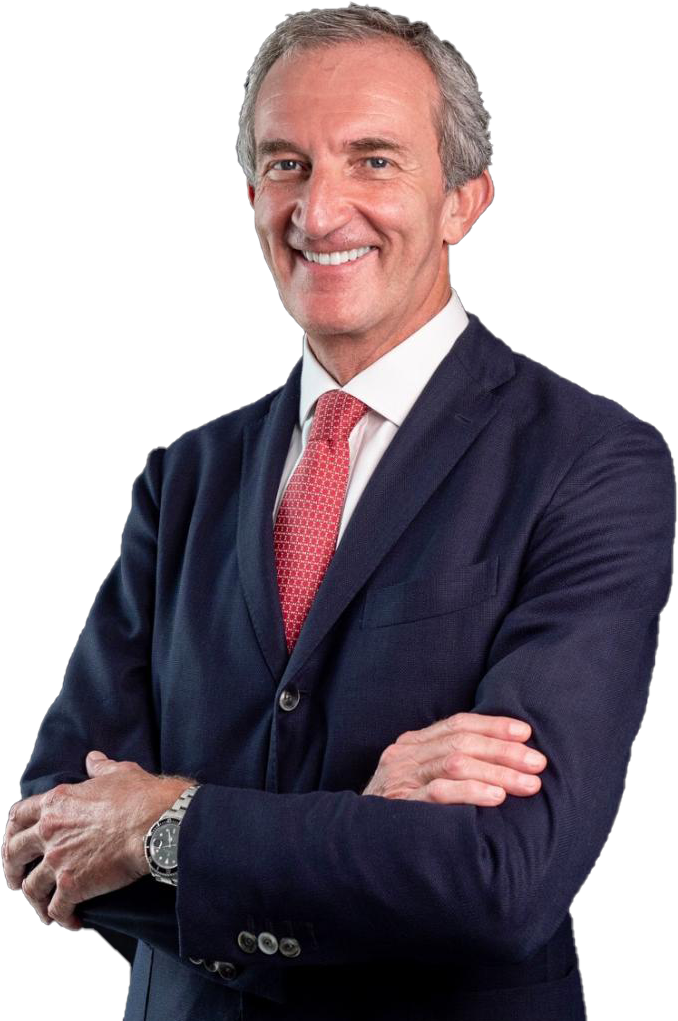 MILESTONES
2001 Launch of worldwide first PIEZOSURGERY®unit at IDS
2005 First implant site preparation, more than 30 studies published
2011 The 4th generation of PIEZOSURGERY® unit
2015 The world thinnest, only 0.25 mm strong, osteotomy insert OT12S presented
2019 REX PiezoImplant, the first implant exclusively placed with PIEZOSURGERY®
GENERATIONS
From the first PIEZOSURGERY® device exclusively presented internationally at IDS in Cologne, the technology was further refined over the years until arriving at the fourth generation of the original Mectron technology.
COUNTRIES
PIEZOSURGERY® is available in more than 80 countries.
INDICATIONS
Already 18 clinical indications can be covered with PIEZOSURGERY®
INSERTS
More than 85 different inserts have been developed. Exclusive production in Italy, distributed all over the world.
STUDIES
The original PIEZOSURGERY® method is the only one supported by more than 250 clinical and scientific studies.
USERS
More than 30.000 PIEZOSURGERY® units have been sold worldwide
SIGN UP FOR A FREE MECTRON DEMO
Book a Free hands-on in the comfort of your practice.
Improve operational success and clinical outcomes with Mectron!
40 YEARS OF INNOVATION AND ITALIAN PASSION
mectron has been active and successful in the dental field since 1979, developing and producing top-quality devices.
The company has always stood out on the market for its continuous process of development and innovation and the excellent design of its products. Thanks to these qualities and to a sales network covering over eighty countries, MECTRON has earned itself a position of great prestige on International markets.
MECTRON is responsible for some of the most important innovations in the dental field. Reference is made here to the first ultrasonic titanium handpieces, to the first LED curing lamps for composite materials and, in 2001, to the first ultrasonic surgical unit for piezoelectric bone surgery.
Day after day MECTRON continues to pursue the same philosophy of technical innovation and scientific research to which it owes its history.